Common Transitions Can Make Nonprofits Stronger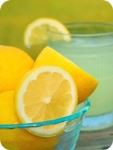 "Change is all around us," said one nonprofit leader, "yet we tend to get stuck in our organizational habits." This idea was echoed by others at GMA's NPO Conversation in March, but the resounding sentiment I heard was that transitions provide the chance for an organization to explore new approaches, grow more resilient, and, yes, change.
Change – both contextual and organizational, and planned and unexpected – is to be expected, particularly in greater Boston, with a new governor, a first term mayor, a new school superintendent, an outgoing transit manager, and continual pressure on staff from salaries in the private sector and well-heeled mega nonprofits. The leaders we spoke with over an informal lunch shared their perspectives on leading through the challenges of common transitions and emerging as a stronger organization.
Long-time staff easing out of their role
When a long-time staff member or key leader decides to step back from their role, concerns about the stability and longevity of the organization are bound to surface. Continue Reading »