NPO Conversation Wednesday March 4, 2015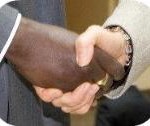 We invite leaders of Boston-area nonprofit organizations join us each quarter for a brown-bag lunch discussion about issues, ideas, and concerns in the nonprofit and philanthropic community. The meetings are a time for us to "talk shop" and move beyond the usual conversation between foundations and nonprofit organizations.
After reading about this quarter's topic, please let us know if you would like to register.
TOPIC: Leading through Transitions
Boston is awash in transition: new governor, first year mayor, incoming school superintendent, outgoing MBTA manager, shuttered homeless shelter, depleted snow-removal budget. Nonprofits and businesses will likely adjust accordingly, but not without facing the challenges of uncertainty and change.
In setting goals and strategy, nonprofit leaders and their boards often consider how they will respond to potential changes in the environment in which the organization operates and to changes in its leadership. We are interested in your experience in planning for and managing transitions prompted  by change in these two key areas.