Notes from an NPO Conversation at GMA Foundations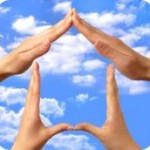 There is cause for optimism among nonprofit leaders who see and feel indicators of family economic well-being on a daily basis. We learned this in lunchtime conversation with eight leaders of strong nonprofits that work with families in many of eastern Massachusetts' lowest income areas. Since 2010, more of these families are getting quality healthcare, training and jobs. Importantly, the family members themselves are optimistic about their prospects. After all, the unemployment rate in the state is among the lowest in the country.
However, the eight leaders agreed that the communities they serve are struggling – low-income families and individuals were hit hardest by the Great Recession, and they are still struggling to pay the rent, and their cellphone bills, childcare, student loans and transportation costs. These expenses continue to rise but wages have not gone up at the same rate; the pathway to economic success is not accessible to all. Additionally, Massachusetts ranks among the top ten states with the biggest levels of income inequality.
Several key themes emerged in our conversation about pathways to family economic well-being: