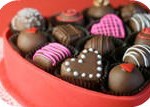 by Amy Segal Shorey
Most of us want to feel deeply connected to other people.  Sixty percent of Americans celebrate that major retail event, Valentine's Day.
Philanthropists might not send one another chocolates, but they do look to share with one another in meaningful ways.  Even The Giving Pledge promises its billionaire signers the opportunity to converse with their peers and exchange ideas about how best to give their wealth away.
Foundation boards frequently debate the merits of joining affinity groups and membership organizations, weighing the value of membership against using the funds for additional grants. The Council on Foundations website alone lists 42 affinity groups representing common grantmaking interests, geographic focus, size and governance structure, and trustee identity.  These groups boast thousands of members in the philanthropic sector, but they represent a minority of private foundations.
The strongest motivation for joining is to increase the impact or efficiency of your grantmaking, but that effect is difficult to measure, and impossible to know in advance. For practical guidance, I would offer these four reasons that our foundation clients decide to become members: