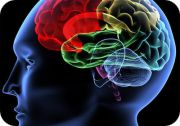 Research into the physical effects of traumatic experiences on the brain is revealing possible new pathways to change and reshaping measures of program effectiveness. With increased knowledge of the stress-induced barriers to mental well-being, education, health and human services organizations are incorporating trauma-informed approaches into their programs.
Research around trauma has historically focused on war veterans. In 1995 the CDC began the Adverse Childhood Experiences Study (ACES) which demonstrated the lasting effects of childhood trauma into later life. The ACES research has been instrumental to understanding the long term effects of trauma and has provided compelling justification for early intervention. The CDC's ongoing analysis has led to more inclusive definitions of trauma and has pointed to strong connections between childhood experiences and adult health status and behaviors.
Recent research into brain development is helping explain this connection in concrete terms – our brains change. In one article the Children's Bureau explains the effects of maltreatment on brain development, and an article on BrainBlogger.com describes how Post-traumatic stress disorder changes the brain.
Bridging a sense of isolation