CLIENT ADVISORY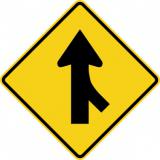 Summary: Web-based applications make it easy for foundations to receive and evaluate proposals, help funders communicate with applicants and collect information about how nonprofit organizations make a difference.
GMA Foundations recently partnered with Foundant Technologies to move over 20 of our foundation clients to online applications.
On the basis of our early experience, we found that the advantages of an online system outweigh the challenges of switching to the new system.
Better and more organized proposal information
As GMA Foundations moved its clients to an online system, foundation staff and trustees remarked how the process increased the consistency and readability of the proposals. Online systems increase the quality of information foundations receive by allowing them to ask with more specificity what information they need to make decisions.
Most applicants were also enthusiastic about the system's convenience, efficiency and cost-savings to their nonprofit organizations.
Our anonymous survey of 200 grant applicants that participated in GMA's Foundant application process revealed that 83 percent were familiar with web-based applications. Sixty percent of respondents preferred the web-based approach over paper applications. Eighty-two percent of applicants who completed the survey responded that their experience was "excellent," "very good," or "good."
We were surprised by how many applicants appreciate the environmental benefits of online systems. "I like to see any organization making sound environmental choices," said one grant writer. "This process saves, paper, envelopes and postage."
A balancing act between writers and readers
The applicants we surveyed were emphatic about what they did not like about online systems. They felt that many grant applications overly restrict character/word limits. Several also felt constrained in telling their story when foundations limit the number of documents an organization can upload.
We learned that crafting a proposal application is a balancing act between the interests of proposal reviewers and grant writers. A simplified application process that reviewers thought would promote concise writing and minimize extraneous fluff left many writers frustrated and feeling cheated out of an opportunity to fully tell their story.
Many survey respondents felt similarly constrained by the cut-and-paste nature of the online application that does not allow for advanced formatting such as bullets, images, tables and other text enhancements.
The proposal reviewers, on the other hand, loved the stripped-down readability of the online and hard-copy versions of the proposals. Standardized proposals also make it easier to quickly find information during a board meeting.
In one instance, standardization helped us reduce the size of the briefing book for one foundation from one inch thick to only a quarter inch – a welcome sight to the trustees accustomed to a daunting stack of reading before every meeting.
Streamlining and right-sizing foundation grant applications
Mark Larimer, Co-Founder of Foundant Technologies, reminded us early on that moving to an online system is more than just putting a paper version of an application on a web page.
"It is a great opportunity to take a fresh look at all of the steps of the application process," says Larimer.
National initiatives such as Project Streamline have encouraged grantmakers to use online systems to reduce the burden that grant seeking places on grantees. The initiative is a collaborative effort between grantmakers and grantseekers working to improve the grant application process. Streamlining the process ensures that the effort that grantseekers devote to the grant is proportionate to the size of the grant.
At GMA, we took the idea of "right sizing" as a challenge and, whenever possible, eliminated superfluous questions, attachments and forms that are not essential to making a grant decision.Nearly 20 percent of applicants had no experience with online applications. Making it easier for them required trial and error to make continual improvements in instructions, guidelines and other information that help the applicant at all phases of the application process.
One size never fits all. Character limits that are too tight frustrate the grantwriter. Character limits that are too generous frustrate the reviewer. Through trial and error we believe we are close to finding a happy medium.
Accommodating the techies and traditionalists
The beauty of an online grant system is that it allows staff and trustees to review and manage grant applications on the web from any location. Staff and trustees working on their laptops in Sacramento or Istanbul can review proposals and provide votes, rankings and commentary online.
Foundation staff and trustees who were already wired with their smart phones, e-readers, software "apps" and the like were eager users of the online system.
"It was really easy, once you got the rhythm of it," said one trustee after reviewing her assigned proposals.
Many foundation trustees were adamant in their objections to reading on computer. They are perfectly content having little to do with the peculiarities of the digital realm and prefer the readability and conveniences of paper. Fortunately, the system allows us to print and manage applications in a way that can accommodate everyone.
Managing the dual needs of "early adopters" and "traditionalists" is part of any transition to a new technology. It requires a little patience and flexibility on everyone's part.  Nor are online applications a seamless solution. They require a bit of working around the technology, redundant systems and more communication.
No pain, no gain
Transitioning from one technology to another can temporarily slow you down and increase costs until you are over the hump and begin to reap the advantages.
As we moved more foundations online, our staff experienced frustrations and disruptions at all points of the grant cycle. Everyone had to leave the comfort of our complex but well-defined work flows and enter the turbulence of an unfamiliar system. Navigating rough patches and negotiating trade-offs is part of the process.
"We knew that we would be challenged by an initial decrease in efficiency as we switched systems, but decided that the long-term benefits would far outweigh any short-term bumps in the road," said GMA Foundations president Mary Phillips.
The future of the grant proposal
As we jumped feet-first into the world of online grantmaking, we began to wonder if the traditional grant proposal structure and form may become a relic of philanthropy.
The ability of technology to present, communicate and organize the ideas of the leading organizations in our communities will likely continue to push us to explore new and better forms of managing the information required to make social investments.
We anticipate that foundations will begin to use technology to develop ways to better track project outcomes, increase communications with grantees and facilitate deeper discussions among staff and trustees.
We look forward to using the flexibility of online systems to help foundations rethink how they collect the information before and after they make the grant that can help them assess the impact of their grantmaking and learn from the information they collect.
Adopting the new technology may be one of the most effective interventions that help motivate foundations to clarify and communicate their missions, expectations and indicators of success.
Lessons learned
Improving ease of use never ends. Web-based technology allows foundations to continually improve the grantseeker's experience with technology at all phases of the grant process.
Ask for feedback from applicants. The frank input of nonprofit leaders through surveys, interviews and focus groups was essential in improving the grant process for each foundation.
Technical support from foundation staff is essential. Let's face it, technology does not always work the way one might expect. A little help from a real person goes a long way in reducing the frustration of applicants.
Start with the transactional but move to the strategic. If a foundation only transfers its traditional transactional grantmaking practices to an online format, it may not be using the technology to its full potential.
–Prentice Zinn
Prentice is a managing partner at GMA Foundations
617-391-3091, pzinn@gmafoundations.com
For more information
Foundant Technologies – Mark Larimer, Vice President of Sales and Marketing 406-585-1221  mark.larimer@foundant.com
Project Streamline – http://www.projectstreamline.org/
Leave a Reply