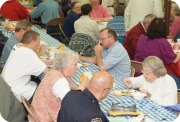 GRANTEES IN THE NEWS
Boston Globe
Unique in Boston's Metro West, Waltham's Community Day Center provides 600 homeless people a year with a daytime base of operations for job searches, short-term services and a midday meal.
To read the full article, click here.
Featuring Community Day Center of Waltham, a grantee of the Clipper Ship Foundation.