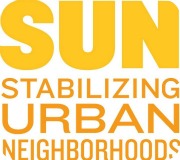 GRANTEES IN THE NEWS
Source: CBS Evening News
CBS News chief business correspondent Anthony Mason highlights the foreclosure prevention work of Boston Community Capital, CityLife/Vida Urbana, and the Harvard Legal Aid Bureau.
The program buys foreclosed homes and sells them back to the original owners.
SUN has helped over 125 families stay in their homes, and avoid foreclosure and / or eviction. Now, they have affordable monthly payments for the long term.
Featuring Boston Community Capital and City Life/Vida Urbana, grantees of the Herman and Frieda Miller Foundation
To watch the report, click here.