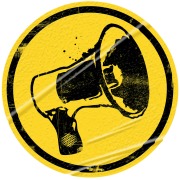 The Herman and Frieda Miller Foundation recently awarded its first round of grants for its new Innovation Fund.
The Innovation Fund is broadly conceived as a resource that supports innovations, tools, and practices that help social justice organizations and their allies improve conditions and institutions in pursuit of an involved, informed, and active public.
The Fund is a program designed to complement the core grantmaking program of the foundation which supports civic engagement, advocacy, and community organizing in Greater Boston and Eastern Massachusetts.
The six grantees represented a diverse set of organizations that were very experienced at community organizing and advancing public policy.
Most of the projects supported by the fund were developed by strong coalitions of organizations grappling with urgent public policy issues such as the foreclosure crisis, the rights of workers, and health care reform.
Boston Center for Independent Living
Boston, MA
$40,000 to support the work of the Disability Advocates Advancing Our Healthcare Rights coalition to involve "dual eligibles," or individuals with chronic medical conditions in addition to a disability, in the implementation of national and state health care reform initiatives in Massachusetts.
Boston Preservation Alliance
Boston, MA
$24,080 to help a new coalition of historic preservation, walking, bicycling, accessibility, and community advocates identify technical solutions and policy changes that meet the goals of historic preservation and accessibility for residents.
Brazilian Immigrant Center
Boston, MA
$50,000 to develop a domestic worker mediation panel, an alternative to litigation that brings parties together with the intent of resolving workplace and wage problems.
Doctors for America
Boston, MA
$50,000 to expand the outreach and training of physician members of the Massachusetts chapter of a national association of doctors organized to build a just and equitable health care system.
Massachusetts Alliance Against Predatory Lending
Boston, MA
$45,000 to support the launch of a statewide publicity, education, and organizing, campaign designed to reach out to homeowners at risk of foreclosure, refer them to specialized legal clinics, and engage them in advocacy that challenges illegal foreclosure.
Right to the City – Boston
Boston, MA
$35,000 to create a unified narrative and communication strategy that supports grassroots, coalition-based, community organizing efforts that protect communities of color.