EVENTS OF NOTE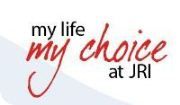 In the field of philanthropy we talk a lot about impact.  A walk around the photograph and art exhibit currently on display at Boston's City Hall and a talk with the teenaged photographers teaches vividly about the impact of just one life on another.
My Life, My Choice is a small but mighty organization that works to end the commercial sexual exploitation of children – the prostitution of minors. The organization conducts prevention activities with girls at risk, and helps girls and young women in Greater Boston who have been exploited to escape, heal and find new direction for their lives. The hallmark of the model is survivor mentorship by adult women who were exploited as minors, and who have turned their lives around.  I recently met some of the teenagers at a stunning exhibit of their photography.
This spring and summer, six of the girls in My Life, My Choice worked with a student volunteer from the Tufts Institute for Global Leadership. Rachel Boillot coached the girls on projects of photographic and other artistic expression of their lives and worlds. An exhibit of some of their work opened on August 9 in the Mayor's Gallery in Boston's City Hall. The work was beautiful, powerful, and sometimes disturbing.  Several times, as I was looking at the work displayed, a young artist—now docent—approached, asking comfortably, "these are my photos; would you like me to tell you about them?" The explanations that followed were a moving combination of difficult memories and hopeful transitions.
The experience left me with several strong impressions:
Forgetting is not possible, but healing is. With great support and personal strength, even terrifying victimization can be put behind people. The power of art as documentation in this process is remarkable.
"Find a void and fill it," urged Sherman Teichman, Director of the Institute for Global Leadership, in a brief message to his student volunteers.  It is a powerful call to action.
Cities, strapped for resources, are often unable to provide funds for worthy programs, but a showing in the "public's place" with the imprimatur of the Mayor, should not be underrated as a gift of dignity and respect.
As philanthropists, we must not forget the power of short money. This project, with a volunteer leader, and direct expenses of cameras, frame materials and transportation, had a price tag of about $1,000.  What a value for all concerned.
Amy Segal Shorey is a senior consultant and grantmaker at GMA Foundations and can be reached at ashorey@gmafoundations.com or tel. 617-426-7080.   Several of her clients, including the Anna B. Stearns Charitable Foundation, The Susan A. and Donald P. Babson Charitable Foundation and the Clipper Ship Foundation, have supported My Life, My Choice, which is gaining traction as a national model.
Leave a Reply