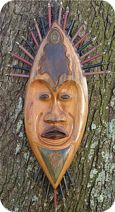 The Tanne Foundation is pleased to announce the recipients of its 2012 awards, given in furtherance of the foundation's mission to underscore the importance of supporting individual artists with unrestricted funding.
Over fourteen years, the foundation has recognized sixty-eight artists and nine organizations for their outstanding achievements in a variety of fields in the visual and performing arts, including performance art, painting, poetry, music, acting, and dance.
The 2012 awards, totaling $39,000, honor six artists in recognition of their artistic achievements as well as one artist-run organization which has presented exceptional work for over 35 years.  The 2012 recipients are: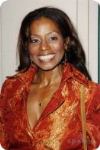 Donzaleigh Abernathy, Los Angeles, California, is a writer and actor. Her book, Partners to History: Martin Luther King, Ralph David Abernathy and the Civil Rights Movement was an American Library Association Best Books Nominee in 2004. Abernathy wrote and performed Women of Niagara about W.E.B. Du Bois and abolitionist John Brown for the Harpers Ferry National Park Service's Centennial of the Niagara Movement in 2006. Her 2007 play, John Brown was performed at the University of Utah, Park City. She wrote and performed with the Atlanta Gay Men's Chorus in Lush Life, the music of Billy Strayhorn at Symphony Hall in 2009. Her 2012 play Birmingham Sunday is about young girls witnessing the 1963 civil rights movement.
Michael Namkung, El Cerrito, California, is an artist who operates creatively from the surprising intersection of art and athletics. His inventive drawings are based on the movements of his body and, at times, the bodies of others. Namkung's works explore the aesthetic beauty of the body when challenged by strenuous exercise. These kinesthetic experiments combine calisthenics with traditional drawing instruments to yield images of remarkable delicacy and fluidity. Namkung earned his M.F.A. in Drawing and Painting from San Francisco State University. Included in his growing list of exhibitions is work presented at the San Francisco Museum of Modern Art and the Headlands Center for the Arts in Sausalito. Namkung is currently an Assistant Professor of Drawing at Florida International University.
Angel Prince, Honokaa, Hawaii is a choreographer and dancer. Prince received a B.A. in Dance and Psychology from Hofstra University in New York and shortly thereafter decided to move to Hawaii to reconnect with the raw power of nature. In Hawaii she began the very successful Prince Dance Institute, which gives classes and produces performances all over the state, and Prince Dance Company, a non-profit professional dance company. Prince is currently the Artistic Director of both organizations and also a recognized teacher for the State Foundation on Culture and the Arts. Dancing her way through the world's cities and countries, she continues to teach, perform, and inspire wherever her work takes her.
Willie Rascoe, Hopkinsville, Kentucky, is a folk art sculptor. (Mask shown above)  He creates his sculptures from the driftwood, metal, bone, and shells he collects along the lakes and woods of Western Kentucky. He bases his work on the shape and textures of the wood; the wood looks at him as he is looking at the wood. Sculptures emerge as animals, masks or abstract forms, with a blurring of lines between human, animal, plant, and spirit. Bits of bone, animal hides, shell fragments, copper wire, and stain made from berries and sawdust finish the pieces. Rascoe is well known in Kentucky for his work in schools as an art educator. His sculptures are exhibited throughout the state.
Sandrine Schaefer, Waltham, Massachusetts, is an artist, writer, and curator. Sandrine's ephemeral artwork explores cycles of the invisible becoming visible and the shared human experience of understanding the body in space, corporally and conceptually. She believes that art lives in the body. Her most recent work, entitled Adventures in Being (small) is a series of site-sensitive installations where she infiltrates various (often public) spaces. Sandrine is a co-founder of The Present Tense, an art initiative that has served as a resource for time-based art which has exhibited over 300 artists from across the globe.
George Vitorovich, Bowling Green, Kentucky, is a mixed-media artist. He uses drawing, printmaking, toning and photography to create works on paper and wood. His work has been strongly influenced by illustrations in his father's European children books, playful yet dark images combining collage and drawing. These books laid the foundations for his themes that seek to reconcile old and new world influences. Exposure to such European folklore imbued his urban surroundings with a sense of hidden history. The enduring role of stories in an ever-changing landscape continues to be the driving force in his work.
Mobius, Inc. Cambridge, Massachusetts, is a nonprofit artist-run organization which has presented an exceptional range of the visual, performance and multi-media arts for 35 years. It is recognized as one of the most influential alternative artist-run organizations in the country. Constructing art initiatives outside accepted frameworks and encouraging animated discussions with the public are fundamental to Mobius. The Mobius Artist Group, along with national and international collaborators and guest artists, has produced hundreds of original work of great diversity. Mobius artists have presented their work throughout the United States and at venues and festivals in Canada, South America, Europe and Asia. Mobius is a previous recipient of the Tanne Award.
About the Tanne Foundation
The Tanne Foundation was founded by an artist in order enrich the artistic experience and broaden horizons for artists and audiences alike. The foundation's primary interest is in the support of individual artists. Led by a board comprised of a majority of artists, the foundation is guided by the philosophy that in the creation of art, however unrecognized or obscure the voice, the sound may be extraordinary and it is vital that it be heard.
Nominations for awards are made by the trustees of the Tanne Foundation. The foundation does not accept unsolicited requests.
For more information, please contact:
Michelle Jenney
Administrator
The Tanne Foundation
GMA Foundations
617-391-3087
mjenney@gmafoundations.com
www.tannefoundation.org
Leave a Reply