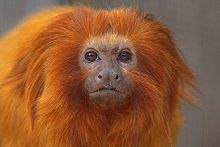 The health of forests, farms, and people continued to be the main theme in the Conservation, Food, and Health Foundation's grantmaking in 2012.
Foundation grantees regularly receive recognition for their work as social innovators.  Examples include:
International Rivers' partner, Ikal Angelei won the 2012 Goldman Environmental Prize winner for Africa for her work with Friends of Lake Turkana.  The foundation is helping fund work to stop the Gibe III dam that flows into Lake Turkana – the world's largest desert lake. The lake is home to the world's largest population of Nile crocodiles, hippos, and hundreds of bird and fish species.
Hesperian Health Guides was a finalist in the Ashoka Changemakers "She Will Innovate" Competition.  Hesperian submitted a project using technology to link girls to health information
Operation ASHA received an Information Technology Award from the Wall Street Journal for its use of biometric monitoring of compliance with tuburculosis medication. The foundation supports a large project in a slum in Ho Chi Minh City.
Proximity Designs was selected as one of 26 social enterprises to receive the Schwab Foundation Award for Social Entrepreneurship 2012. It reaches 16,000 farmers in Myanmar. The video, A Day in the Life of a Proximity Designs Demonstrator describes how the organization reaches out to farmers in the whole country.
One Acre Fund was highlighted in the Financial Times: Aid lifts Kenyan maize farmers' fortunes . They are also highlighted in the book the Last Hunger Season.  It is being made into a documentary.
To read the foundation's 2012 grants list, click here.
Leave a Reply