CLIENT ADVISORY
Summary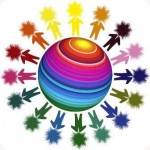 How does collaboration with other funders affect a foundation's grantmaking strategy?
Champions of funder collaboratives point to visible results – to the large-scale impact that comes from pooling resources and to the institutional learning that comes from sharing information and engaging many and diverse perspectives. But there is more. This collective work also creates the conditions for participating foundations to take bigger risks and for their trustees to move beyond their comfort zones.
As charitable giving seems increasingly dwarfed by intractable and complex problems, collaboration with other foundations may be an essential component of an effective grantmaking strategy. For all but the largest foundations, though, the downsides of funder collaboratives are real. They may be time consuming, costly, ego-draining and they mean a loss of autonomy.
The rewards, however, should be considered.   
Impact and Innovation                                                     
Philanthropy is often described as society's risk capital, but there is growing concern that foundations as a whole are too risk averse to take on big social problems.
This critique demands that we ask how the safe yet challenging space of funder collaboratives can push foundations outside of their comfort zones – into the space where learning and creativity happen. This is where participants accelerate innovation and their commitment to collective action.
At their best, funder collaboratives are incubators for impact and innovation. They are known for:
 Developing boldness. Foundations collaborate to achieve greater scale, to "act bigger". Many foundation leaders are surprised at their policy clout and political power when they join forces. A real sense of boldness comes from first setting an agenda and then actually upsetting the status quo.
Building speed and sense of urgency. Collaboratives can create a context of urgency and foster agility that supports bold action. Their members expect concrete results and benefits or they walk away. This faster speed may affect participating foundations expectations for their own work.
Cultivating 360 vision. To make big leaps and cross boundaries, it helps to have a sense of where those boundaries are. A funder collaborative is a philanthropic search engine running on social capital. Your colleagues in a funder collaborative are superior to Google or any form of social media in keeping up with information about the field and system dynamics. In a group, they are the best way for most local foundations to stay wired to a national nonprofit and philanthropic ecosystem.
Creating a setting for experimentation.  Building the capacity of the nonprofit sector is by definition an experiment. Organizational development and systems change work is typically a core function of funder collaboratives.  As R&D labs, collaboratives have a demonstrated ability to develop and harness "domain specific knowledge."  More importantly, they help us ask the right questions.
Action and Learning
As funder collaboratives navigate the tension between bold action and deep learning, there is a natural tendency to push for immediate outcomes of a particular initiative. Participants should expect that complex initiatives require longer time horizons to document impact. A successful collaborative will have a clear process for managing these expectations.
The effectiveness of collective projects is built on the relationships, trust, and knowledge that come from working openly together and continuously engaging new perspectives. This practice takes time. Engaging non-funders, whether from government, business, or the community, requires discipline, trust, and persistence.
These new, diverse perspectives are essential, though, not only to realizing a bigger impact, but also for stimulating institutional learning and promoting accountability.
Learning will invariably occur in a funder collaborative with a strong outcomes orientation and a commitment to transparency in documenting triumphs, challenges and failures. The process of developing funding strategies, tracking outcomes, and making adjustments is invariably a loosely defined experiment, ripe for healthy discussion
Strengths
Foundations are sometimes criticized for pushing for nonprofit collaboration, but being reluctant to engage in deep dialogue and partnerships with grantees. The habits learned through a funder collaborative are transferrable. Funding outside its traditional comfort zone, a foundation stands to evolve, bringing a fresh perspective to all of its grantmaking and a stronger connection to its community.
The call for organizational transparency, new voices, organizational learning and long-term time horizons are familiar themes in philanthropy. Diligently applied to funder collaboratives and to the participating foundations themselves, these characteristics have the potential to help keep them curious, adaptive and innovative.           ***
Prentice Zinn is a Director at GMA Foundations. His practice includes start-up work with new donors, helping foundations rethink their mission and focus, and identifying high impact funding opportunities in the fields of environment, public health and human services.
Contact:  pzinn@gmafoundations.com or tel. 617-426-7080 
Additional Reading:  Funder Collaboratives, Why and How Funders Work Together, a practical guide written by Cynthia Gibson with Anne MacKinnon for GrantCraft ©2009 www.grantcraft.org