A Policy and Advocacy Primer for Foundations and Nonprofits
by Mary Phillips, in preparation for a panel discussion by this title at the Students4Giving's 2013 Social Impact Conference at Northeastern University on March 11th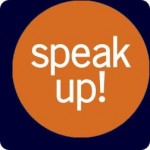 Foundation trustees often become frustrated by funding the same direct service programs over and over again without seeing significant progress.   The underlying problems are systemic and complex, requiring a multi-pronged approach including government policy changes.  To be strategic, grantmaking programs should include funding for advocacy.
Advocating for public policy changes can complement and increase the effectiveness of a foundation's grantmaking agenda.  Some trustees approach the idea with caution because of the prohibition on lobbying by private foundations.    Fortunately there are many ways to fund advocacy and practice advocacy without lobbying. 
In fact, if foundations truly want to be change agents, they have to address the public policy implications necessary for successful implementation of new approaches.   For example,
Foundations can fund advocacy for tax-exempt purposes with grants for:
Coalition-building, organizing, research, education, regulatory enforcement

Non-partisan voter education activities (get out the vote)

Non-profits' analysis of certain issues in order to educate legislative leaders

General operating expenses for organizations that lobby, as long as funds are not earmarked for lobbying
They can practice advocacy for tax-exempt purposes by:
Convening organizations and facilitating development of an advocacy agenda and campaign

Meeting with legislative leaders to provide information about the work of the foundation and its grantees

Belonging to membership organizations that advocate on their behalf and on behalf of their grantees, such as Regional and National Associations of Foundations and State Nonprofit Networks
Advocacy does present some challenges:
Funders need to know the rules and their goals need to be precise.

Foundation staff need to invest time in learning as much as they can about the issue or causes they are supporting from a range of perspectives.

 

Measuring success will be different for advocacy than for a program grant. 

Metrics can be long-term, benchmarks may be fewer and far between, and the failure rate may be higher.

Funding advocacy may draw unwanted attention to the foundation.
Foundations should not be afraid to raise their voices.  GMA Foundations' clients have done so with measurable impact.  The attached list of examples of Advocacy Funding outlines these donors' passions and their grantees' success.
———-
Mary Phillips is a founding partner and President of GMA Foundations.  Contact mphillips @ gmafoundations.com