Compassionate AND Smart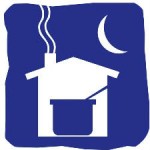 During this past winter, GMA Foundations represented several of our clients in MassNeeds.org,  a funder collaborative focused on responding to urgent needs through the winter months.
Established to promote funding for housing, fuel, food and other basic human needs, the collaborative serves as a clearinghouse of information for donors and an advocate for hundreds of worthy nonprofits throughout Massachusetts.  Although spring weather now seems likely, the nonprofits listed on the MassNeeds resource list continue their important work.
Why is compassionate funding so smart?
Imagine two types of philanthropy, both directed to the poorest segments of society. One is called smart and the other compassionate.
Smart money aims for lasting and structural change. An investment in urban education reform is smart because an educated person is far more likely to be employed and in a position to support a family. Smart money invests in the arts and in worker advocacy as means to economic growth and community development. Smart funders see themselves as a source of innovation capital, smaller but more agile than government, and more tolerant of risk than the profit-maximizing private sector.
Compassionate money, on the other hand, directly supports basic human needs such as food, clothing and shelter. This type of philanthropy is rooted in all the world religions and in basic principles of human kindness. Whereas smart givers tend to prescribe solutions, or at least test them, compassionate givers tend to listen. Like smart givers, they operate on a scale exponentially smaller than that of government.
When we look at the grants made by our clients (over $33 million in 2011), we find far less of an either/or approach.   Our clients, similar to the philanthropic community, work hard on smart giving. But, year after year, at least 10%, and often more, of the total is devoted to purely compassionate giving.
We watch most of these grantees create lasting change for the families they serve and test innovative approaches to entrenched problems. This giving is compassionate and smart.
One example involves the problem of homelessness, which is often relegated to the realm of chronic need. But this viewpoint has been vigorously challenged by the national Housing First movement. By combining a compassionate response with structural change, these nonprofits have already demonstrated the possibility of a future without family homelessness.
Emergency food providers have also adopted creative approaches to feeding the hungry, tackling food deserts in urban centers and combatting the structural problem of poverty-related obesity. Examples of these dual results are everywhere.
The MassNeeds.org web site is an excellent starting place for anyone interested in providing direct support to those most in need. Almost without exception, these front-line organizations fulfill a funder's basic need for compassionate intelligence, or intelligent compassion.
———————————-
Phil Hall is Director of Grantmaking at GMA Foundations.  Contact phall@gmafoundations.org or 617.426.7080.