by Phil Hall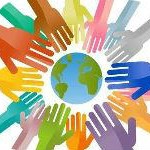 Most of us would agree that lasting change seldom occurs through a collection of isolated grants.  Instead, change begins when a complex web of leaders across sectors and communities works simultaneously to embrace a common mission, collaborate for a sustained period of time and inspire others to do the same.
Large-scale movements for change are often considered the province of only the largest foundations. In fact, funders of all shapes and sizes can adopt the skills and attitudes that are associated with supporting movements. Knowingly or not, even the most individualistic funder is in one way or another contributing to long-term, large-scale change.
This past November, I attended the Grantmakers for Effective Organizations' conference on movements in Washington, DC. The key learning points of this conference are outlined below and detailed in GEO's publication, Many Hands More Impact: Philanthropy's Role in Supporting Movements.
What is a Movement?
One of the most basic decisions any foundation must make has to do with scale.  Do we focus on helping people in need, on a set geography, or a group of favored organizations?  Do we collaborate with other funders?
Movement funders go a step further – they identify an issue of concern to real people (who are often politically disengaged), propose a solution, and then galvanize a wide network of disparate, even opposing groups to effect change, often with legislative change as an end result.  Unlike other cause-driven but top-down giving, democracy is key to movement success—there are no movements of one.
Movement Skills
Funders who thrive in the movement world are willing to take a supporting role, provide core assistance over a number of years, and deviate from the original script, even to the point of embracing a degree of messiness.  Movements gain credibility by being close to the ground, with grantee organizations typically operating on low budgets and in danger of staff burnout.  As a result, funders must divide their attention between the social issues driving their cause and practical concerns having to do with nonprofit infrastructure.
Movements and You
Even the smallest foundation is a plural entity, drawing from diverse viewpoints expressed by the board, a staff voice if there is one, and a community of disparate and opinionated grantees.  A foundation supports social change within a culture of collaboration, persistence, listening, learning and capitalizing on unexpected developments.
In addition, movements remind us of the connection between lower-case grantmaking and the larger world.  Connecting a vision for change to a local agenda is a key skill for funders and grantees alike. Consider, for instance, innovative front-line service institutions such as homeless shelters and food banks. They manage to address the worst while imagining an alternative. Regardless of their size, they inspire and fuel change.
—-
Phil Hall is a principal at GMA Foundations.  His ongoing client work includes coordination of services and regular grantmaking review for an array of New England foundations.  As the company's Director of Grantmaking, Phil identifies best-practices and analyzes trends in a portfolio of client foundations giving over $35 million per year.
To read about some of the organizations featured at the GEO conference, visit these websites:
Caring Across Generations    "Changing the way we care for the elderly and disabled offers an opportunity to reinvigorate our economy, strengthen our communities, and uphold our national ideals.  By working together we can increase every family's access to the care and support they need at a price they can afford and create millions of high quality in-home care jobs."
Henry P. Kendall Foundation   "While the specifics … are still being finalized, the New England Food Vision puts a stake in the ground that by the year 2060, a majority (potentially up to 80%) of the food eaten here will be produced here. We think there is real value in a shared vision that can serve as motivation and provide a shared direction for our collective efforts."
Participant Media  "Participant believes that a good story well told can truly make a difference in how one sees the world. …The company seeks to entertain audiences first, then to invite them to participate in making a difference. To facilitate this, Participant creates specific social action campaigns for each film and documentary designed to give a voice to issues that resonate in the films."