by PRENTICE ZINN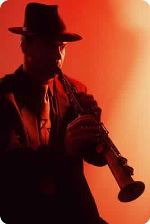 Start-up foundations crackle with an enthusiasm and creativity that is energizing. As the years go by, this youthful organizational energy inevitably wanes. Routine sets in as foundation trustees become comfortable with their traditions of management or grantmaking.
We believe that great philanthropy should never be routine. Rekindling that start-up spirit is possible. Here are several of our favorite project-based ways to stir up excitement among foundation trustees and encourage more of them to take on leadership roles:
1. Dissolve your existing committees. Try a zero-based committee structure. Every two years or so, completely disband your committees. Go back to the drawing board and re-evaluate all of your functional tasks and priorities. Finally, reconstitute new committees based on priorities or functions.                    
2. Survey, convene, and repeat. Learn from creative designers who are continually prototyping and experimenting. Their design process is fueled by regular testing, surveying, and listening to customers. Candid feedback from your grantees, for example, can be a powerful performance improvement tool. Similarly, regularly bringing together your grantees or fellow funders will open up a whole new set of conversations and collaborative opportunities.
3. Draft a learning agenda. Learning goals can motivate people more than performance goals. Building a learning agenda as a group project can help a foundation question its assumptions. Questions are the answer because they zero-in on the challenges at hand and map out areas to investigate and improve.
4. Get out into the field. Yes, we know – site visits, meetings with colleagues, and going to community events take time. But there is no better way than on-the-ground learning to refresh your foundation's repertoire of strategies and to stimulate insightful deliberation at board meetings.
Help your board experience the jolt of energy that comes from the excitement of new ideas and the joy of building something new. These tactics are designed to maximize simplicity, engage small teams, and be executed quickly to engage and motivate board members. They do involve work, but will deliver a ten-fold return in organizational enthusiasm, productivity and improvement.
If you are looking for more ways to energize your board, please call us.
—-
Prentice Zinn can be reached at 617.426.7080 or pzinn @ gmafoundations.com