Notes from an NPO Conversation at GMA Foundations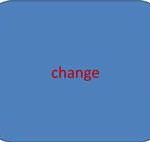 Last month we were joined by leaders from non-profits working to advance policy change in Boston and Massachusetts. Our guests explored with us the challenges facing advocacy work as well as the building blocks to effective advocacy that set the stage for progress. We were particularly interested in learning about communicating these challenges and successes with funders.
From teen pregnancy to voter turnout, organizations advocate for legislative and policy agendas that will improve the lives of individuals and families, recent immigrants, low-income communities, and everyone in between. The message for funders? 1) Don't lose sight of the individuals and families who need these changes, and 2) Patience is key.
Key Themes

Personal stories are essential to building support for legislative change. A crucial part of advocacy work is giving constituents the opportunity to present their stories to policy makers. And it works. Eva Millona, Executive Director at Massachusetts Immigrant and Refugee Coalition, shared a profound moment when a representative said "you have to thank yourselves for highlighting the human piece that helped us make a more informed decision".
Policy change can occur at multiple levels. Liz Peck, Policy Director at the Massachusetts Alliance for Teen Pregnancy, explained how, in the absence of a legal guarantee of education equity for expectant and parenting students, the Alliance turned to Boston Public Schools to develop district-level changes that support young parents right now. With research-based best practices now succeeding in schools, a body of evidence is building that complements advocacy at the state level.
Policy change is needed to support strong outcomes for direct service beneficiaries. Many participants described the need for advocacy organizations to engage in some direct service work to better reach constituents and build a base of support. While funders and providers naturally focus on generating direct service outcomes, these organizations understand that their direct services touch a few, while improved policies have a broader effect. Larger-scale change is necessary to ensure services are most effective for constituents.
Small gains lead to major advances. According to Amy Whitcomb Slemmer, Executive Director at Health Care for All, helping funders understand incremental change is a challenge. Reconciling long-term goals for social change with short-term grant periods and funding cycles is one of the biggest obstacles for advocacy organizations and their staff. But small gains are the critical building blocks that make policy change possible over time. While short-term success may be difficult to measure, every bit of progress is critical to advancing major goals.
By the end of our conversation, GMA staff had a better idea of the challenges and excitement of funding policy change efforts. If you are interested in this area, we'd love to hear from you. Please contact Liz Raskopf, Foundation Assistant, at eraskopf@gmafoundations.com.