NPO Conversation on Tuesday, May 16 at GMA
Several times a year we invite leaders of nonprofit organizations to join us for a lunch discussion about issues, ideas, and concerns in the nonprofit and philanthropic community. The meetings are a time for us to move beyond the usual conversation between foundations and nonprofit organizations.
Each session focuses on a particular topic, and reservations are required. Guests will learn a little more about GMA and a lot about their peers' perspectives on important issues.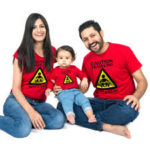 Topic for Conversation:  Measuring outcomes to support young children and their families
Many grantees of GMA client foundations serve families with young children. As grantmaking staff, we have noticed that measuring outcomes is a shared challenge.   Moving beyond the tradition of participant surveys, nonprofit leaders are asking deeper questions and seeking to assess longer term impact for both caregivers and children.
What are you measuring to show your impact (e.g. increases in shared reading time, increased caregiver knowledge of early childhood development)?  Over the years, what have you learned works or does not work?  In what ways have you used your outcomes data to change your practice/what you do?
In this informal gathering of GMA staff with nonprofit leaders whose organizations focus on families with young children, our goal is to identify and share practical evaluation tools and to understand how they are being used to change practices and mindsets. We have limited this session to these organizations only so that we can dive into details particular to the field.
This will be a hands-on, informal session, organized around a few questions about your approach to measurement, similar to these:
What is your organization's raison d'?tre or ultimate goal?
What is in your tool belt for measuring outcomes?
What questions are you asking about your organization's effectiveness?
Are your outcome measurement tools helping you answer these effectiveness questions?  What other tools could you use?
What has changed as a result of your evaluation efforts? How has measurement helped you learn?
The discussion is open to the Executive Director, lead program director, or lead evaluator of Boston area non-profits which work closely with families with young children.
Please bring your experiences, measurement tools, and ideas to GMA's NEW office on the 5th floor at 2 Liberty Square, corner of Milk and Kilby Streets, on Tuesday, May 16th from 12n to 1:30pm.  We will provide lunch.
Registration is required as space is limited. Please contact Judy Sneath by email jsneath@gmafoundations.com or telephone 617-391-3084 by May 11th. We look forward to our conversation and thank you in advance for your time.