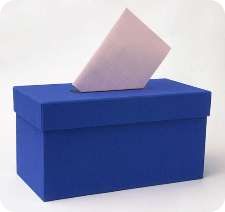 We invite leaders of nonprofit organizations to join us each quarter for a brown-bag lunch discussion about issues, ideas, and concerns in the nonprofit and philanthropic community.
The meetings are a time for us to "talk shop" and move beyond the usual conversation between foundations and nonprofit organizations.
Each session focuses on a particular topic, announced on this website in advance. Guests will learn a little about GMA and a lot about their peers' perspectives on important issues.
Attendance is limited to seven organizations with one representative per organization, preferably the executive director or director of a major program. The lunches are held in GMA's ninth floor conference room at our 77 Summer Street offices.
Advance registration is required.
Next NPO Conversation: Tuesday, June 11
To register, please call Susan Haff, tel. 617/391-3092 by June 5.
Topic for Conversation:  TBD
—————————————————-
Topic for Conversation at April's lunch:    REINVENTION
From the 100-year old charity to the start-up organization, nonprofits are constantly reinventing themselves.  Whether it is a change in mission, a change in board, or a change in image, organizations are trying new things to continue to matter.
How has your organization continued to reinvent itself in order to continue living your mission, meeting your goals and securing funding? How do you and your colleagues infuse your organization with new ideas and energy? How will your organization stay relevant?
A quick search for 'reinvention nonprofits' led us to some good reading:
Curtis Chang offers five tips for organizations that need to change how they operate. 05/30/2012 http://www.ssireview.org/blog/entry/war_games_and_other_tools_to_reinvent_your_nonprofit
For Nell Edginton, innovation requires reinvention – taking a completely new approach to how we finance, structure, and prove social change.  03/23/2012
http://philanthropy.com/blogs/innovation/real-innovation-in-social-change-lies-in-reinvention/878
Nancy Lublin sees reinvention as a way to keep good, sane, driven people in the not-for-profit sector. 03/01/2010  http://www.fastcompany.com/1550883/do-something-six-tips-reinvent-non-profits
What do you think?  We'd love to hear.
Please bring your ideas and a brown bag lunch to GMA on Tuesday, April 30.   We'll provide refreshments and dessert.
Advance registration is required. Please call Susan Haff, tel. 617/391-3092 by April 24.
NOTE:  Additional NPO Conversations planned in 2013 for Tue., June 11; Wed., September 11; Tues., December 10.
Leave a Reply