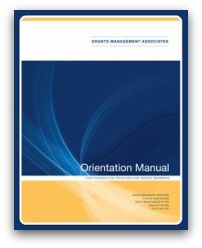 By GMA Foundations. Available in paperback and in a pdf.

---
The orientation manual for foundation trustees and board members draws on over 30 years of experience in providing creative, strategic, and practical assistance to help families and individuals achieve their philanthropic goals.
Whether you are starting, overseeing, or working to strengthen a foundation, this guide will:
Summarize the responsibilities of trusteeship,
provide tools to carry out necessary functions,
identify opportunities for optimizing your foundation's resources and impact,
orient new or less experienced members to their work and help them perform their responsibilities well,
fill in the gaps for trustees who are expert in some areas, such as law or investing, but who need guidance in others, such as grantmaking or evaluation,
provide sample forms for key operating documents and policies, and
help new philanthropists understand the opportunities and implications of starting a private foundation.
Request a free copy via email to jsneath@gmafoundations. com or tel. 617-391-3084
This manual can be customized for your board. Please ask for details.