NPO Conversation on Wednesday, October 26 at GMA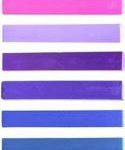 Several times a year we invite leaders of nonprofit organizations to join us for a lunch discussion about issues, ideas, and concerns in the nonprofit and philanthropic community. The meetings are a time for us to move beyond the usual conversation between foundations and nonprofit organizations.
Each session focuses on a particular topic, and reservations are required. Guests will learn a little more about GMA and a lot about their peers' perspectives on important issues.
Topic for Conversation: Gender-Sensitive Programs
As our understanding of gender evolves, the conversation around gender-specific programs has moved well beyond debates over single-sex education. While in some ways many traditional ideas about gender have been thoroughly dismantled, there are plenty of areas in which inequity persists, and many programs serving both youth and adults continue to find value in gender-specific approaches.
We would like to hear your perspective. Our informal conversation will be organized around a few questions, similar to these: