by Phil Hall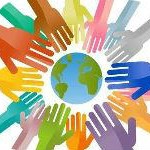 Most of us would agree that lasting change seldom occurs through a collection of isolated grants.  Instead, change begins when a complex web of leaders across sectors and communities works simultaneously to embrace a common mission, collaborate for a sustained period of time and inspire others to do the same.
Large-scale movements for change are often considered the province of only the largest foundations. In fact, funders of all shapes and sizes can adopt the skills and attitudes that are associated with supporting movements. Knowingly or not, even the most individualistic funder is in one way or another contributing to long-term, large-scale change.
This past November, I attended the Grantmakers for Effective Organizations' conference on movements in Washington, DC. The key learning points of this conference are outlined below and detailed in GEO's publication, Many Hands More Impact: Philanthropy's Role in Supporting Movements.
What is a Movement?
One of the most basic decisions any foundation must make has to do with scale.  Do we focus on helping people in need, on a set geography, or a group of favored organizations?  Do we collaborate with other funders?