Notes from an NPO Conversation at GMA Foundations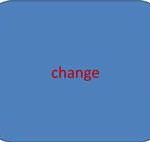 Last month we were joined by leaders from non-profits working to advance policy change in Boston and Massachusetts. Our guests explored with us the challenges facing advocacy work as well as the building blocks to effective advocacy that set the stage for progress. We were particularly interested in learning about communicating these challenges and successes with funders.
From teen pregnancy to voter turnout, organizations advocate for legislative and policy agendas that will improve the lives of individuals and families, recent immigrants, low-income communities, and everyone in between. The message for funders? 1) Don't lose sight of the individuals and families who need these changes, and 2) Patience is key.
Key Themes
Continue Reading »