Compassionate AND Smart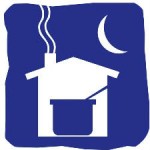 During this past winter, GMA Foundations represented several of our clients in MassNeeds.org,  a funder collaborative focused on responding to urgent needs through the winter months.
Established to promote funding for housing, fuel, food and other basic human needs, the collaborative serves as a clearinghouse of information for donors and an advocate for hundreds of worthy nonprofits throughout Massachusetts.  Although spring weather now seems likely, the nonprofits listed on the MassNeeds resource list continue their important work.
Why is compassionate funding so smart?
Imagine two types of philanthropy, both directed to the poorest segments of society. One is called smart and the other compassionate. Continue Reading »