NPO Conversation on Tuesday, May 16 at GMA
Several times a year we invite leaders of nonprofit organizations to join us for a lunch discussion about issues, ideas, and concerns in the nonprofit and philanthropic community. The meetings are a time for us to move beyond the usual conversation between foundations and nonprofit organizations.
Each session focuses on a particular topic, and reservations are required. Guests will learn a little more about GMA and a lot about their peers' perspectives on important issues.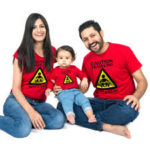 Topic for Conversation:  Measuring outcomes to support young children and their families
Many grantees of GMA client foundations serve families with young children. As grantmaking staff, we have noticed that measuring outcomes is a shared challenge.   Moving beyond the tradition of participant surveys, nonprofit leaders are asking deeper questions and seeking to assess longer term impact for both caregivers and children.
What are you measuring to show your impact (e.g. increases in shared reading time, increased caregiver knowledge of early childhood development)?  Over the years, what have you learned works or does not work?  In what ways have you used your outcomes data to change your practice/what you do?