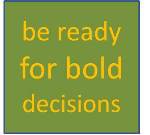 Recently we witnessed a grant application from a small charter elementary school in an economically struggling port city spark a private foundation's five trustees' enthusiasm in an unusual way. What happened next affirmed our belief that the time funders spend working on process, clarifying their goals, and developing partnerships with their grantees leads to trusting relationships and confident philanthropic investment.
The program described in the application was a perfect fit with the foundation's stated desire to help individuals realize their full potential while utilizing existing resources and leveraging the community's strengths. Trustees saw strength in this low-profile independent program's adoption of acknowledged best practices; the administrators relied on volunteers, collaborated with existing service providers to meet scholars' needs, and targeted students and families least likely to seek enhanced educational opportunities on their own.
After making a grant at the requested level, the board invited the school's founding director to their next meeting for a conversation about the school's progress and plans. This candid discussion further solidified the trustees' positive impression of the program. They also learned that the school had just launched a campaign to replace their facility, an aging former public school building.
Enthusiastic about the school's results, the trustees acted immediately and decisively. Learning about the foundation's unexpected $500,000 capital grant on his drive home from the meeting, the school's director called it a "game changer." Likewise, the trustees were elated.
What inspires a private foundation to move beyond business as usual? How do trustees recognize the right time and the right opportunity for bold action? How might a grant that is transformative for the recipient also affect the giver?