CLIENT ADVISORY
Summary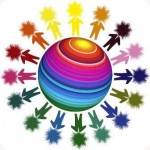 How does collaboration with other funders affect a foundation's grantmaking strategy?
Champions of funder collaboratives point to visible results – to the large-scale impact that comes from pooling resources and to the institutional learning that comes from sharing information and engaging many and diverse perspectives. But there is more. This collective work also creates the conditions for participating foundations to take bigger risks and for their trustees to move beyond their comfort zones.
As charitable giving seems increasingly dwarfed by intractable and complex problems, collaboration with other foundations may be an essential component of an effective grantmaking strategy. For all but the largest foundations, though, the downsides of funder collaboratives are real. They may be time consuming, costly, ego-draining and they mean a loss of autonomy.
The rewards, however, should be considered.