NPO Conversation on May 25 at GMA Foundations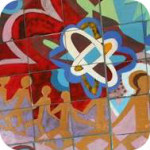 We invite leaders of nonprofit organizations to join us periodically for a brown-bag lunch discussion about issues, ideas, and concerns in the nonprofit and philanthropic community. The meetings are a time for us to move beyond the usual conversation between foundations and nonprofit organizations.
Each session focuses on a particular topic, and reservations are required. Guests will learn a little more about GMA and a lot about their peers' perspectives on important issues.
Topic for Conversation: Trauma-informed programs
Integrated programs addressing the whole-person provide new and innovative approaches to working with youth and their families to end the cycle of trauma. Recent developments in neuroscience demonstrate the positive effects of such interventions. As these trauma-informed programs gain traction, and there is a growing interest among funders, we would like to learn from your experiences.
Our informal discussion will be organized around several questions, similar to these: